As the leading real estate sales and holiday letting company in Gocek, Turkey, and having a vast amount of experience with national and international investors, we are aware of the common issues and questions that may arise on the buyers' side when it comes to buying a property in Turkey. Here is our specifically prepared guide covering every aspect of issues before, during, and after purchasing a property in Turkey.
Is Buying a Property in Turkey a Good Investment?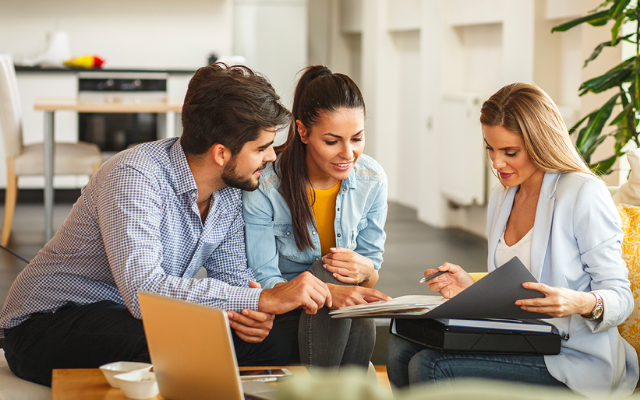 Sunshine throughout the year, ancient history, fantastic natural resources and beauties, stunning coastlines, healthy, delicious Turkish cuisine, laid-back lifestyle, extensive choices of budget and luxury, emerging economy, friendly people, low property prices, simplified property buying processes, low cost of living, continuous infrastructure and tourism investments, new developments are attracting people and making Turkey a preferred destination for investors. Besides having all of these life-enriching and possibly extending realities under the same roof; with its first-class hospitals and successful health care applications; Turkey is a popular health tourism destination. 43.21 percent of Turkey's 80 Million population is between 25 and 54 years old. This young and cosmopolitan population generates a dynamic and vibrant atmosphere.
Real Estate Regulations in Turkey for Foreigners
After 2012; as a result of many changes in the land and property law; the reciprocal agreements had been abolished and the rules for buying a property in Turkey as a foreigner had been facilitated. In 2013, foreign-owned property numbers rose by 66%. Today; a vast majority of nationalities can invest real estate in Turkey with full transfer of ownership, relaxed procedures and without restrictions as long as they present all the required documents. Besides, foreigners don't need to have a residence permit in order to buy a property in Turkey. According to the Turkish government statistics TUIK, the Top 10 Foreign Nationals those have already purchased various types of Turkish real estate as of December 2017 are Iraq, Saudi Arabia, Kuwait, Russia, UK, Germany, Iran, Azerbaijan, Ukraine. Due to the European economical fallback U.K. and Germany have decreased lower in rank.
Property Buying Process in Turkey
1. Property Search
After receiving your inquiry; our real estate experts will analyze your needs and list available options that would match your requirements and your budget. In the next step; we give you brief information for each property and arrange viewings for evaluation and your final decision.
2. Securing the Property
As you view the alternatives and choose your ideal property; it is time to press the button for securing the property. Although it is not a legal requirement; we recommend you should use a solicitor during the buying process. We arrange your meeting with our well-trusted solicitors and assist you during the whole process those include going through all the relevant legal paperwork, the TAPU (title deeds) and Iskan (habitation license), opening your Turkish bank account, obtaining your Turkish tax ID number and giving power of attorney to your solicitor. To secure the property, you need to pay a small deposit and get a receipt in return. This paid amount will be written into the sales contract that will be prepared by your solicitor.
3. Property Background Checks
The solicitor will make a full property background check before you and the seller sign the sales contract. This inspection is done in order to see that previous charges on the property have been paid and necessary building and living permissions have been obtained. It also gives us a confirmation about the legal owner of the property.
4. Sales Contract
After the inspection; the sales contract which covers every detail about the transaction will be made between you and the seller. You need to submit two passport size photographs and passport photocopy of the person whose name will be on the property deeds. You can give power of attorney to your agent or your solicitor to conduct the property purchase process and obtain the title deeds on your behalf if you will not be present in Turkey during the transaction.
5. Military Approval
Foreigners are restricted from buying properties from military zones in Turkey. For that reason; before obtaining the title deed; getting military clearance from the local authorities is a necessary procedure. During this process, information about the buyer and the property are checked. The military approval result is granted generally within 4 weeks.
6. Title Deed (TAPU) Transfer
After the military approval, the new owner obtains title deeds issued on his name from the local land registration office after paying the outstanding charges. As mentioned before; this process can be done by the agent or the solicitor if the buyer decides to give the power of attorney.
Gain Rental Income
One of the major benefits of owning a property in Gocek is that as a result of being a favorite holiday resort; the demand for holiday lettings in Gocek are always high. Once you buy the property; you can easily rent it and gain an extra monthly income while your investment's value increases over time. We are always here to help.
After Sales Assistance
Here at Gocek Rentals; we believe in the importance of building life-long relations with our customers. Regardless of location and time; we are always a phone call or an email away to assist you with all your after-sales needs.Gain Rental Income