Two legendary big empires in history with an extreme love for their motherlands and revolutionary battles are their current best guests and hosts. We are speaking about Russia and Turkey.
Reasons for Russians' Interest in Turkey Holidays
Russian tourists are the locomotive of Turkish tourism in many ways because Turkey remains their top holiday destination for several reasons. Millions of Russians visit Turkey every year. According to the Turkish Travel Agencies Association (TÜRSAB) data, 740,000 Russian tourists visited Antalya only in May 2018 alone. The demand for Turkey holidays is rapidly booming in Russia, and tour operators have difficulty finding planes to fly to Turkey during summer. Turkey's share in the total international departures for tourism from Russia is close to 50 percent. "They are also going on holiday to countries such as Greece, Spain, and Thailand, but Turkey is always in the first place [they choose] for the harmony of price and quality," said the head of Russia's Federal Agency for Tourism (Rosturizm) Oleg Safonov. Is it just due to the price, the quality balance, the location, the weather, or the sum of all? Let's examine why Russian tourists love spending their holidays in Turkey.
Holiday in Turkey is Affordable
Traveling to Turkey is remarkably a cheaper alternative when it is compared with other holiday destinations across Europe. A Russian tourist can easily find a holiday rental in Turkey. As a result of being bordered by Georgia, travelers from both Russia and Turkey can even take a bus and enjoy the magnificent views of the Black sea coastline during their travel to each other by paying less in terms of tickets. Besides, instead of staying in a hotel, wise Russian tourists rent superior holiday villas in Turkey with low budgets and enjoy a self-tailored holiday experience in one of the fantastic holiday destinations of Turkey.
Plenty of Shopping Opportunities
Turkey is the home of textiles, luxury boutiques, and globally recognized stores. Shopping in Turkey is a pleasure for all nationalities, including Russian people. Especially when it comes to buying jewelry, fur, and leather, trendy designs with good quality can be purchased for reasonable offers, and the prices are generally negotiable. Most Russian tourists visiting Turkey in summertime buy brand-new fur coats, gold, and carpets before returning to their homeland from Turkey—delicious Turkish Cuisine. Do not underestimate the dish by calling it just food. The blessed thing is an entire civilization in itself!" Abdülhak Şinasi Hisar (Turkish Novelist)Turkey addresses the exquisite delicacies that come from the mixture of many ancient cultures. Turkish cuisine is one of the world's most varied and worthy of exploration. The richness of dishes that make up the cuisine and how they all come together in feast-like meals are mindblowing experiences for those who travel from other countries, and Russian tourists are not an exception.
Numerous Entertainment Facilities
With countless entertainment varieties, and a wide range of cafes, bars, and nightclubs, Turkey offers a 7/24 lively atmosphere for its' visitors day and night. Whether you are a morning person or a night owl, there are always chances that you will find a positive thing to do and appreciate every second of your vacation in Turkey under colorful spotlights.
Beautiful Weather and Nature
Just like Vivaldi's "The Four Seasons," Turkey offers sun-kissing tans, snowy chimneys, blooming flowers, and flying leaves all under the same territory, and there is no doubt that Russian tourists rejuvenate by the touch of sun and light in silky sandy beaches after leaving freezing and dark days of Russia behind. Tourists can enjoy the blue flag sunny beaches with magnificent sea, warming sun, and soft sand in the Mediterranean and Aegean regions for eight months of a year. It is not only the weather but enormous varieties of natural beauties, species, and historical remains that are Turkey's other attraction reason among travelers.
Caring Hospitality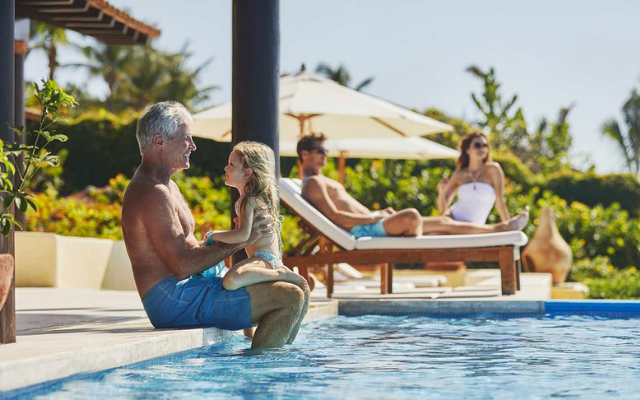 One of the most well-known characteristics of Turkish people is extreme hospitality. Even for your most minor needs, you will be greeted by many smiling faces who would happily be part of your solution. Talk with locals to learn more about the city, and you will be surprised how quickly you can understand your first Turkish words without any extra effort.
Affordable Luxury in Every Step
Besides the opportunity of renting luxury holiday villas with low budgets, tourists can also benefit from a wide range of affordable luxury retreats in Turkey. Boat rental, scuba diving, paragliding, surfing, yoga, meditation, breath therapies, cooking classes, spa, Turkish hammam, helicopter tours, private cook, dance classes, private chauffeur, and many other executive concierge services can be arranged to maximize the state of comfort and provide a luxurious holiday experience.
Rent a Villa in Gocek
Here at Gocek Rentals, we specialize in finding the best-tailored holiday rental villa alternative for our guests from around the globe to Turkey. All you need to do is call us at +90 532 361 3805 and visit our website to view our rental holiday villas. Besides providing you with your dreamy vacation rentals in Turkey, we also offer cutting-edge concierge solutions to spice up your holiday without compromising your taste and budget. There is no better time than now. Give yourself a break and rent your villa now. Turkey is calling you; get your suitcase ready!