In the busy twenty-first century climate, people work more and more every day, and it is not surprising that having a relaxing holiday break has become a need for everyone. As the demand for holidays has increased, new travel trends have evolved. Travelers no longer want to get stuck in tiny hotel rooms and stick with the tight timetables of the hotels; instead, they want freedom and tailor-made solutions. As a result, the demand for holiday rentals, such as rental villas, apartments, and forest cottages, e.g., has increased.
Rent a Villa in Gocek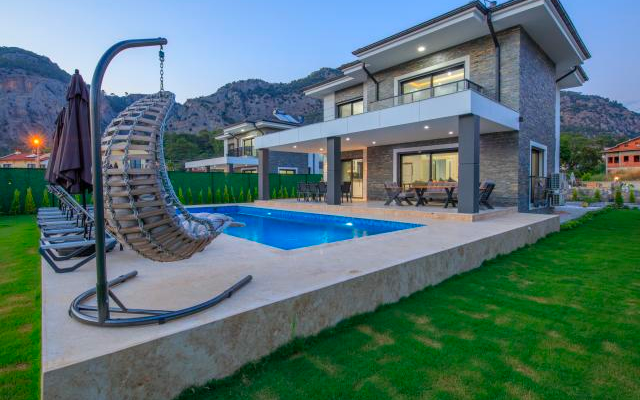 Gocek, located in the west of Fethiye, and declared a special protection zone and is one of the most preferred holiday destinations that holidaymakers nested with nature. This beautiful area's spacious and luxurious villas improve the holiday experience. Gocek rental villa services are the rescuers of vacationers who do not want to be restricted by making reservations at the hotels. At the hotels, it is imperative to follow the procedures provided by the proprietor (e.g., breakfast time, dinner, etc.). But there is no such procedure in the option of renting a villa. Therefore, vacationers feel free. Also, when you rent an estate, you rent all features of the villa, from the garden to the pool, and no matter how crowded you are, the fee will not increase for each person, like in the hotels.
Countless Activities and Unlimited Time
There are many different activity options for those who want to rent a villa in Gocek. Many fun activities await holidaymakers, from boat tours to nature tours and yacht parties to cove waters. Gocek is also a holiday town that fascinates guests with its magnificent scenery, nature, and superb weather.
What are the advantages of the Gocek villa rental service for holidaymakers?
A Free Holiday Without Restrictions With Gocek villa vacations, holidaymakers can spend their vacation in the comfort of their homes without being exposed to any restrictions. Meals can be made when requested, and the opportunity to stay alone with friends and family is also available.
A luxurious holiday: First, Gocek holiday villas bring a luxury and quality holiday to mind. Almost all villas have a sea view and pool. Besides, all the white goods in the houses (including air conditioners) can be needed. Making an excellent and luxurious holiday with a few things is possible.
Budget-friendly: Staying in a large rental villa is often much more affordable than staying in a hotel in the same region. In addition, we offer villas at the appropriate level for every budget.
Services Provided
The following services are also available when you rent a villa with Gocek Rentals:
· There is no charge for electricity, water, and gas.
· There is no charge for cleaning.
· An officer maintains the garden and the pool early in the morning.
In addition to this, you can also make your holiday more enjoyable with our additional concierge services:
Airport transfer: If you give us your flight/landing information, we will take you from the airport, and Airport Transfer From Dalaman to Gocek take you to your villa.
Car Rental: If you want to make your Gocek villa holiday more convenient and visit the places of interest around #Gocek by yourself, you only need to rent a car from us.
Private Tours and Excursions: If the history and nature of Gocek attract you, you can visit the magnificent coves and islands through private tours. We arrange a tour guide, private boat, and car hire service for you.
Number One Rental Company in Gocek
At Gocek Rentals, we offer a unique service for renting premium Göcek villas. If you want to make a delightful, luxurious, and comfortable holiday, you can be sure that professionals will offer you all kinds of services. We work and improve ourselves to provide the best service to all our customers. From renting a villa to renting a car to cleaning and catering from private tours, we are here to help you in all aspects of your Gocek experience.
So, don't daydream, don't wait. Contact us today to book a beautiful and luxurious holiday in Gocek.