Feel the cool touch of the breeze on your skin, smell the confluent sea salt with the fragrance of the oriental sweet-gum trees, witness the dance of the crystal blue sea with the pine green forests, catch the sight of many islands scattered around numerous bays of the Gulf of Fethiye and imagine yourself sailing freely, over-happily before the wind amongst them. Lastly, do it every day. We mean, buy a property in Gocek, the unspoiled precious holiday resort on Turkey's most beautiful stretch of coastline!
Benefits of Buying a Property in Gocek
Gocek is a little peaceful town situated in the Fethiye district of Turkey. It offers everything anyone would expect from a tourism destination but is much more tranquil than other areas of Turkey. It has been a trendy destination for holidaymakers from any nationality for ages. Most vacationers finally buy a villa or an apartment to spend their holidays or settle down for good. Below is a list of many reasons you should buy a property in Gocek.
Investing in a Property in Gocek is Profitable
Turkey is a favorable tourism destination for every nationality; therefore, the demand for property for sale or rent is high. If you buy a property in Turkey, the profit comes along naturally. Investors make a high return on investment, which is one of the many reasons people buy properties in Gocek.
Gocek is a Specially Protected Area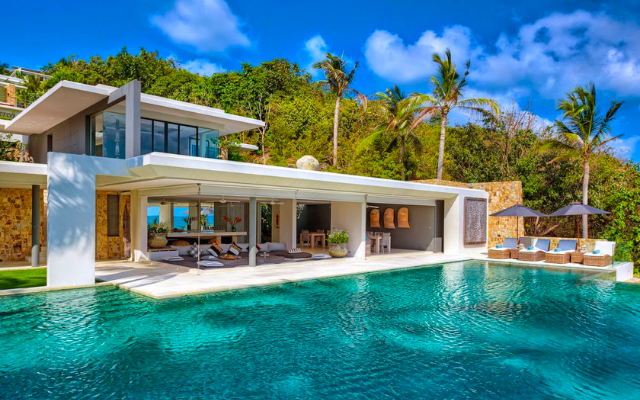 With its clean sea, golden coast, numerous islands, hidden bays, and various historical places, Gocek is one of Turkey's most beautiful places to invest in. Gocek was specially protected by law in 1998. As a result of being declared as a specially protected area by the General Directorate of Natural Assets Protection, Gocek is detoxified from the side effects of urbanization, industrialization, tourism, and irregular and unplanned residential development activities. This is why multi-story buildings are not allowed. All buildings have to be two levels or below.
Pay Less for a Better Home Alternative
Prices of holiday properties such as luxury seafront villas and private holiday apartments in Gocek are noticeably lower compared to other countries with the same climate and conditions.
Earn Massive Income by Holiday Rentals
Property owners in Gocek make massive incomes and a reputable return on investment by renting their properties to vacationers as holiday rentals.
Indefinitely Protected Investment
The Fethiye-Gocek region is an exceptional natural marine. Port Municipality Marinas, D-Marin Gocek, Club Marina, Marinturk Gocek Village, Marinturk Gocek Exclusive, and Skopea Marina are the world-class marinas currently hosted by this small village. By having numerous calm bays for safe sailing and yachting opportunities, which are internationally recognized, Gocek stands out as the starting point for the most remarkable yachting route in the Mediterranean. One of the most dominating characteristics of Gocek is that it is situated in a private bay home to several harbors and coves.
Whether you join a day trip or hire a yacht, boats in the harbor offer various possibilities to suit every inclination and budget. To a large extent, as the economy of Gocek mainly depends on the marine environment, buying a villa or an apartment in Gocek would always be a naturally protected investment.
Pay Less for Living
The cost of living in Turkey is meager. Especially when you compare it with most European Countries, you can have better living standards by spending a noticeably less amount of money with the delight of the beauties of Gocek. Property taxes are also low in Turkey.
Evolving Economy
With one of the fastest-growing economies in the world, the Turkish property market is constantly evolving. With its strong economic growth, Turkey provides a safe place for property buyers to invest their money.
Convenient Location
Gocek is very convenient. Located on the highway between Dalaman and Fethiye, it is only 22 km distance to Dalaman Airport and 170 km from Bodrum Airport. There are numerous domestic and international flights throughout the year from these airports.
With its six world-class marinas, Gocek is one of the most popular destinations for sea lovers. Many vacationers travel to Gocek by sea and turn their travel into a delight. Those who don't prefer these travel alternatives can easily access Gocek by bus from major cities of Turkey or travel by car. Since the completion of the Gocek tunnel in 2006, the town has become a lot more accessible by car.
Excellent Climate
The climate in Gocek is inviting all year round. In winter, the average temperature is 14C (57F). This is one of the important reasons for especially retired families who want to make the best of their monthly earnings by getting rid of heating expenses while living in Gocek. In the summer, the temperature can reach as high as 40C (104F), which is rewarding for most people.
Eat Organic, Live Long
Organic living in the heart of nature is another benefit of the daily Gocek routine. Being surrounded by pine, sweet gum, orange, fig, and avocado trees, you can pick fresh fruits and vegetables straight from trees at the roadside. You can get natural yogurt from locals and drink "Ayran,"; a cooling, healthy refresher drink made of natural yogurt, water, ice, salt, and some mint. It is delicious detoxification during warm sunny days. You can purchase organic meat, eggs, and bread from local farms nearby anytime. What would you ask more? It can't be healthier!
Easy Access to Turkey's Coastal Wonders
Being almost in the middle of the Aegean and the Mediterranean, people living in Gocek can easily travel to Turkey and Greece's other popular holiday destinations. With a two-and-a-half-hour drive, you can visit Bodrum or Antalya or 4 hours of sailing to Rhodes; it only depends on whether the wind is blowing to the east or west.
Easy Access to Community Areas
With only 27 km to Fethiye, Gocek habitats can easily access hospitals, schools, and big shopping malls in only 20 minutes of driving by car. You can mingle with the crowd any time without sacrificing the comfort of living in a luxurious, quiet seafront home.
Buy Holiday Home in Gocek Now
At Gocek Rentals, we solely focus on finding holiday homes in Gocek that would suit every taste and budget. Our tailor-suit services include but are not limited to finding holiday homes for sale, whether it is a luxury villa or a seafront private apartment, or a cottage in the heart of pine tree forests. We would be more than happy to help you turn your investment into a monthly income by finding customers if you prefer renting your property as a holiday rental. We are here to discuss any questions that might arise in your mind; give us a call and get your honest answer promptly.
It's time to get out and about to discover Gocek!
Buy the home of your dreams!
Visit our website at https://www.gocekrentals.com or call us now at +90 532 361 3805