You are chilling on the sunbed next to your swimming pool in a luxury holiday house, surrounded by a beautifully landscaped garden, having a cold glass of wine and enjoying the magnificent scenery of the turquoise blue sea. A sea harboring numerous islands, secret bays, and crystal waters, and as you stare up to the hills, calmly surrounded by peaceful pine forests with many different hues of blue and green. We are speaking of a holiday rental in the most beautiful bay of the Mediterranean, the most popular destination for sea lovers yet a hidden paradise for vacationers. It is called Gocek.
The Village of Serenity
Gocek is a small, peaceful town on Turkey's most beautiful coast. Located between Dalaman and Fethiye, it is a very convenient holiday route for people who prefer calmness to populousness yet are looking for a World-class holiday in a sacred paradise. The village is located on the seafront and then expanded to uphills. It is so tiny that you can walk from one end to another in a half-hour walk. It is good to know that it has been a Registered Area of Special Protection, so multistorey buildings are prohibited. Compared to other touristic areas, Gocek can be quiet, unruined, and restful. It has all the necessary infrastructure, capacity, and spaces expected in a tourism center, yet it is renowned as a much more peaceful and quiet settlement than other tourism areas.
Convenient Holiday Destination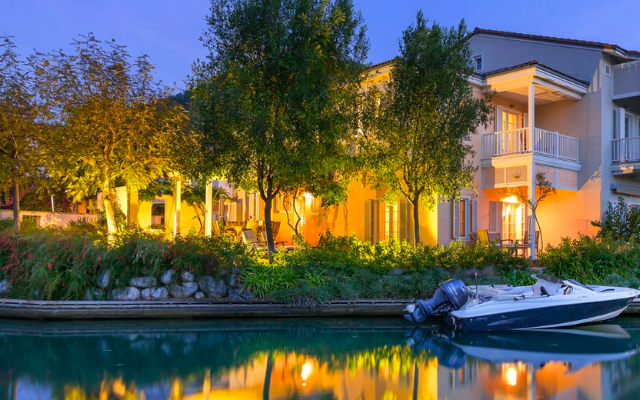 There are various transportation alternatives to Gocek village. Located just 22 km distance to Dalaman Airport and 170 km to Bodrum Airport, travelers can take advantage of frequent domestic and international flights throughout the year. Those who don't prefer to travel by plane can take a bus or travel by sea as most sea and yacht lovers do. Ferry services are operating from Marmaris to Rhodes all year round, and a summer-only service between Fethiye and Rhodes. If you want to travel by bus, buses heading from big cities of the country to Fethiye pass through Gocek.
İklim
Gocek is a sunny promenade throughout the year. Annually, it has an average of 300 days of sunshine. During summer, temperatures range between 25°C and 35°C in the day and no lower than 20°C at night. Winters are not cold. The average winter temperature is around +17°C. The average water temperature at the bay is about 25°C during the summer.
Yachting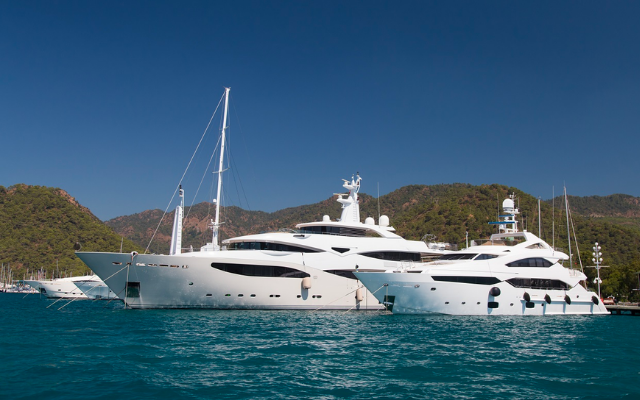 As a result of being the starting and ending points of Blue Cruises, Gocek is famous for its advanced yachting facilities. With its six world-class marinas, it can provide any needs of the voyager, which leads to intensive yacht traffic.
Untouched islands and hidden bays of Gocek host various voyaging vessels throughout the year. Sailors can use several technical yacht services, chandleries, and maintenance services whenever needed.
Blue Cruising and Gulet Rentals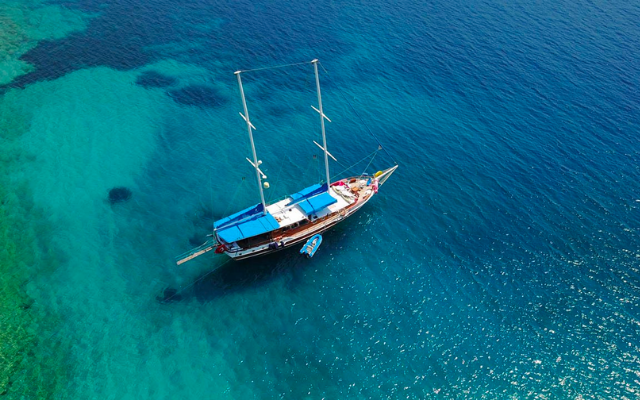 With clean Mediterranean waters, green forests, and golden beaches, Gocek hosts numerous islands and coves. "Twelve Islands" is a must-go destination for sea lovers. Once you reach Gocek Rentals, you can quickly scan through various blue cruising alternatives, whether a standard gulet or a luxury one; everyone would find a deal according to their expectations. There are multiple options for daily boat tours to these wonderful unspoiled islands in the Gulf.
Seafront Entertainments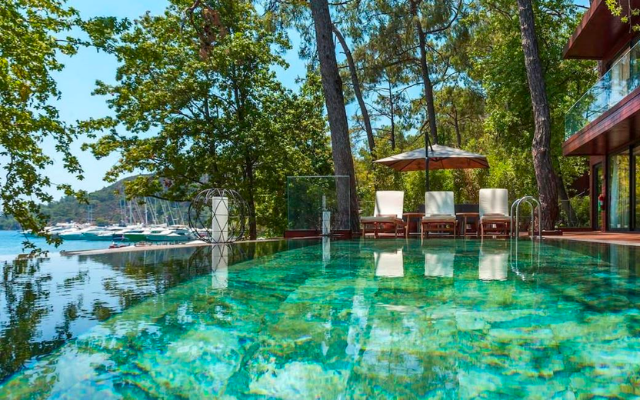 Numerous beaches, coves, and sports facilities such as 4×4 Safari, Paragliding, Horse Riding, Golf, cafes, bars, and restaurants on the seaside provide various entertainment alternatives for local and international tourists. Cruisers can take advantage of having a break or supplying their needs from the local providers while enjoying the beauty of the seafront.
Cultural Experiences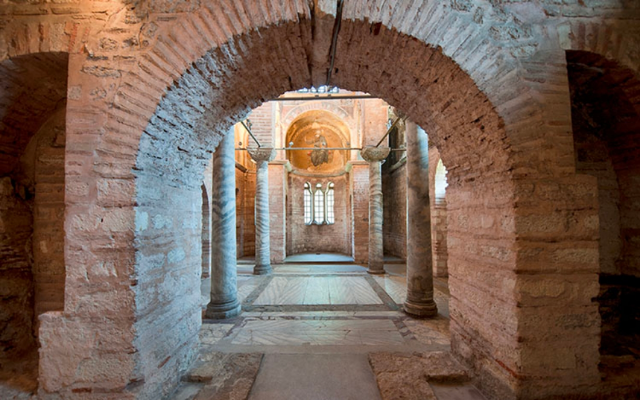 Regarding cultural sites, the Gulf of Gocek and Fethiye provide many tourist opportunities. Caunos, Telmessos, Fethiye Museum, Tlos, Pinara, Letoon, Xanthos, and Patara should be on your list while planning your days in Gocek. Fethiye, Pamukkale, Oludeniz, Dalyan, and Saklikent are nearby places to explore.
Tailor-suit Holiday Rentals
People come to Gocek either for the yachting facilities or to make a highly-personalized holiday out of "package tourism" in the boutique hotels and luxury villas in the region. At Gocek, services are provided with a view of quality but not quantity.
There are a lot of benefits to renting a vacation home instead of staying in a hotel, especially if you are traveling as a group or staying for more than three nights. Here are a few reasons to choose a vacation rental over a hotel.
Holiday Rentals are Comfortable
Wasting your holiday time trying to fit in a tiny hotel room can be a hassle for vacationers. Especially if you are traveling with children, you need more space, flexibility, extra hygiene, and comfort. As you start packing your luggage, your kids will ask you to bring their favorite toys along, and this is just the beginning. Once you are on the site, your zone and your pocket will get smaller daily by purchasing beach and sand toys that occupy every square meter of the hotel room. On the contrary, most vacation rental properties comprise more than two bedrooms, a living room, and two bathrooms. Every day requires appliances like a refrigerator, microwave,  juicer, stove, and washing machine to ease a vacationer's life. Once you settle down, that extra space, freedom-vacationer's ility, will make you feel comfortable living in your own house while experiencing the luxury of a highly-personalized holiday.
Luxury Holiday Rentals is a Good Value for Money
Living in a vacation home is comparably cheaper than renting rooms in a commercial hotel. However, many people still aren't aware of this fact. A rental home will almost always yield more space at a lower parent than a hotel room. All those above-mentioned everyday appliances and kitchenette equipment give the vacationers the freedom to cook, wash, clean and make a holiday by their budget. Especially; if you are a group of people, renting a luxury holiday villa with an indoor pool, beach access, and many facilities would be budget-friendly compared to crowded and expensive hotels. Also; in a vacation rental; you would not encounter unexpected extra bills for a mini bar, internet, movies, etc., as all these expenses would be included in the rental fee. Vacation seekers can browse property portfolios, see pictures, read reviews, and find the best alternative that suits their needs and budget.
Holiday Rentals Provide Privacy
Spending your holiday in a hotel most of the time means being subject to living in standard, small rooms, listening to noisy neighbors through the adjacent walls, sharing dining areas, resting areas, pool and all facilities with crowded people of foreigners. Socially; it can be enjoyed to some extent, but if you are after some extra privacy and comfort; vacation rentals would be the right choice for you. You can enjoy family meals together in the kitchen, even with your PJs, and have enough space for everyone to come and go as they please. Most vacation rental's located in residential areas with a secluded beachfront or pool, allowing you to lay back and relax.
Holiday Rentals Provide Flexibility
On vacation, instead of personalizing your free time, keeping up with the tight timetables of the hotels can be restrictive and binding. You might want to have breakfast in the afternoon or have a snack at four o'clock in the morning. Making schedules and meeting strict rules can help make a successful living, but o'clock free is the number one rule when making the best of your holiday. In a rental lets you and your accompanying family and friends to play the game with your own rules or without any restrictions.
Holiday Rentals are Children Friendly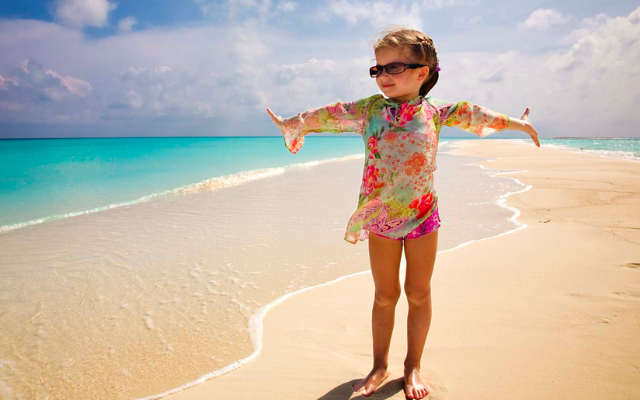 Holiday rentals generally feature gardens and additional spaces for children to play and unwind. You don't have to get kids dressed to go down for dinner. It means a lot for a family traveling with three kids who want to maximize vacation time.
You can Feel Like a Local
If you're a tourist who wants to feel like a local, renting a holiday house would allow you to discover what it feels like living in that you're and blend into the local culture. Being based there will let you explore, shop, hang out, and chat with neighborhood stores, local cafes, and restaurants. Once you get insider tips from the rental company about the neighborhood, start your local journey, and you will no longer feel like a foreigner.
Booking your Gocek Holiday
At Göcek Rentals, we pride ourselves as the number-one specialists at Göcek in providing the best holiday solutions, whether in a luxury villa or a world-class motor yacht. Thanks to our local expert knowledge and experience, we can offer you and your beloved ones luxury and tailor-suit holiday rental opportunities at the best price.
A wide selection of holiday home rental alternatives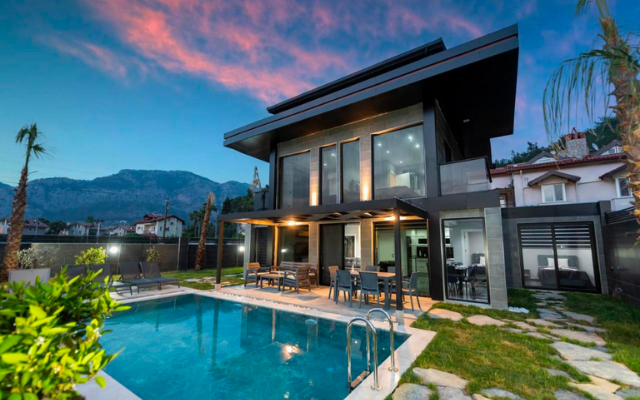 At Gocek Rentals, we are aware of the fact that preferences differ from person to person. Whether you want to rent a luxury villa with a gym, private pool, and a hot tube with a bay view or an apartment close to the forest where you can enjoy the mountain views while having your morning coffee, we have a wide range of alternatives to ensure your total relaxation and cater your needs. Our dedication to offering highly personalized services, attention to privacy, and meeting any taste and budget is the main reason for our returning customers.
Visit us
You can browse our website at www.gocekrentals.com and find a deal that suits your budget without compromising your comfort and luxury. Our prices include the stay cost, utility bills (you don't need to worry about electricity, water, or gas expenses), and pool maintenance services. Our team of dedicated experts is 7/24 available for our customers' needs. You can check in any time after 15:00 on arrival and check out by 10:00 am on departure day.
All our properties are cleaned with care before the guests, and for those who want to have cleaning services during their stay, cleaning services would be provided at a small extra charge.
Exclusive Services Provided
At Gocek Rentals, the below services are also available 7/24;
Excursions and private tour
Book your Gocek Holiday Now
To make a booking, go to our website at https://www.gocekrentals.com or call us directly at +90 532 361 3805. We don't charge any extra credit card fees. We are confident that you won't be able to find the same deal cheaper than anywhere else, but in case you do; please let us know so we would do the best we can.
Your reservations will be confirmed after receiving a 30% deposit bank transfer. We kindly ask you to pay the remaining amount at least 21 days before the arrival date.
To ensure sustainability in offering fully furnished and all the equipment in good condition rentals, we request that our guests sign a document authorizing the withdrawal of up to €500 from their credit cards in case of a potential loss or damage caused by the guests. The paper will be canceled during departure if no loss or damage is encountered. If you prefer paying the security deposit in cash during confirmation, you will be paid back in cash during your departure.
Your Next Holiday is just One Click away.
More space, more privacy, more freedom.
Book your luxury holiday house with Gocek Rentals. Stay with confidence without compromise!